Dura Supreme Cabinetry
Your choice of cabinetry defines your home and exemplifies your lifestyle. Although other interior design elements can be updated to reflect popular trends, built-in cabinetry is a core architectural element that provides for your home's functional and aesthetic design for years to come. Choosing cabinetry is one of the most important decisions you'll make for your home. With over 50 years of experience, Dura Supreme has established a tradition of excellence in quality, craftsmanship and service that is supported with their lifetime limited warranty. We are honored that you have selected Dura Supreme cabinetry for your home and we are dedicated to upholding the trust and confidence in your investment!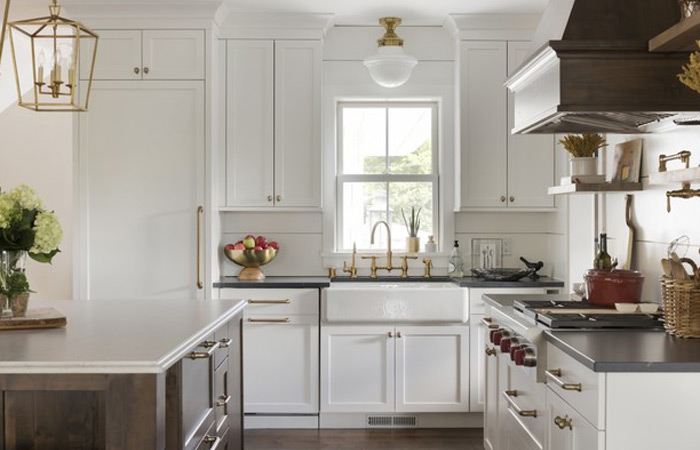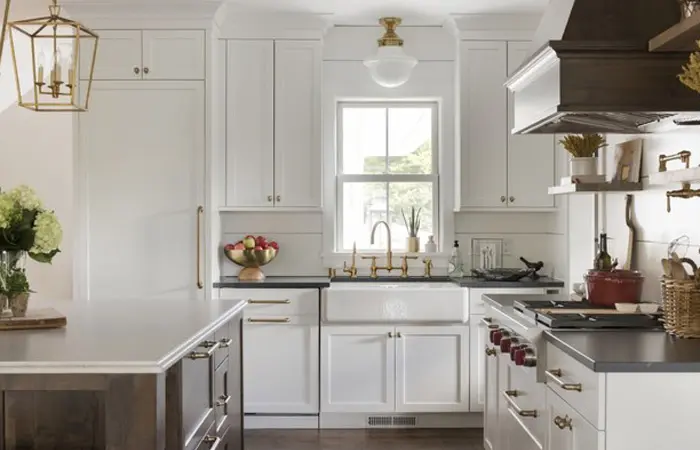 Cabinet Door Styles
Dura Supreme has cabinet door styles available for virtually any design theme and aesthetic – from traditional to rustic and contemporary. 1. Flat Panel Cabinet Doors 2. Mullion & Accent Cabinet Doors 3. Raised Panel Cabinet Doors 4. Slab Cabinet Doors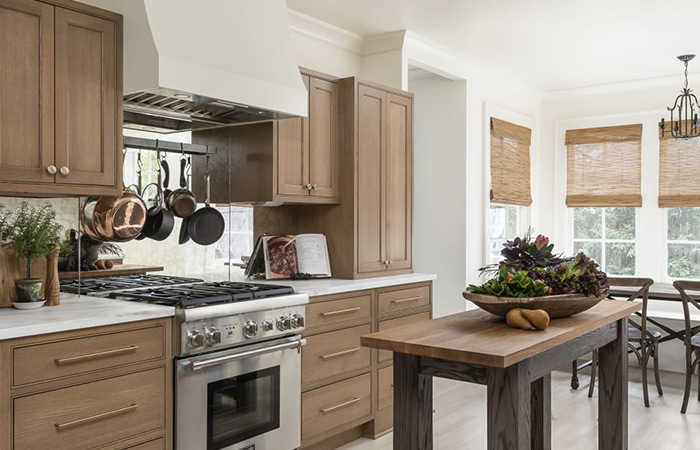 Wood Species
Dura Supreme cabinets are made from the finest selection of natural wood including, Cherry, Maple, Knotty Alder, Quarter-Sawn Red Oak, Lyptus, Red Oak, Hickory, Rustic Cherry and even Exotic Veneers. With such a list of fine wood materials, you can rest assured knowing that selecting Dura Supreme Cabinetry from Stone Empire comes with a variety of natural wood colors, textures and grain options.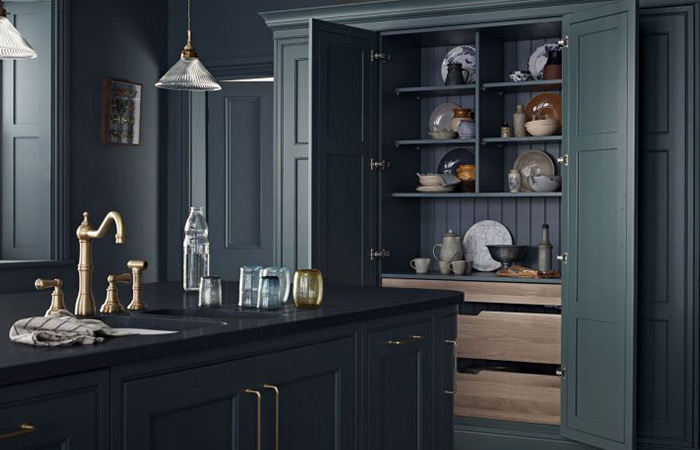 Cabinet Finishes
At Stone Empire, we offer Dura Supreme's selection of truly stunning custom cabinet finish options, including glazes, standard stains, stains with glazes, paints, paints with glaze, topcoats, as well as custom coloring. Dura Supreme's finishing materials are durable, scratch resistant, household chemical resistant and UV resistant in order to withstand normal wear and tear and to retain your cabinets' charm and beauty.
Our Design Process
When it comes to transforming ideas into beautiful kitchens and bathrooms, Stone Empire's professional design team is looking forward to designing your Dura Supreme Cabinetry project and will take you step by step through the whole planning process. You'll get much more than ideas and suggestions. You'll get amazing 3D color renderings, scale drawings and detailed specifications. It's easy. It's exciting.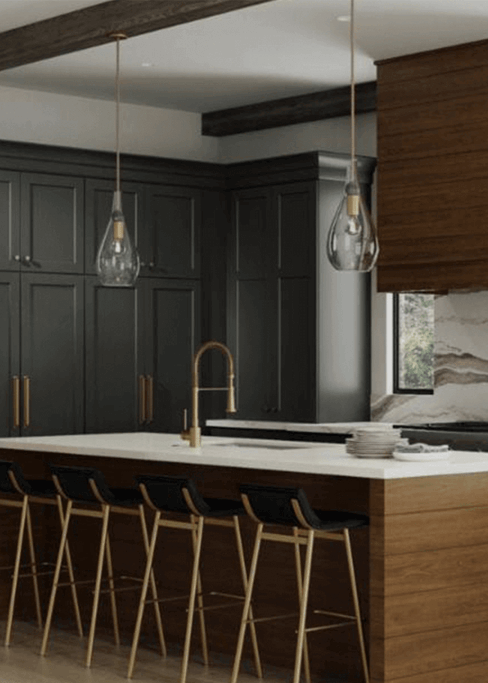 Crestwood & Bria Designs
With such an enticing array of design options and price points, it's no wonder Dura Supreme cabinetry has such appeal. Within their family of products, you'll find a perfect fit for every taste and budget. Dura Supreme employs a balance of quality materials and construction features with an impressive array of styling options to deliver exceptional value and design.
Crestwood Cabinetry is traditional, American "framed" cabinetry, custom crafted with premium joinery and materials, and an extraordinary palette of door styles and finishes.
Bria Cabinetry is an ideal blend of high-tech and high-fashion with its full-access construction and expansive styling choices from traditional to chic contemporary.